Regular price
Sale price
$22.00 USD
Unit price
per
Sale
Sold out
Our African Black is handcrafted in Nigeria Africa, using a traditional recipe handed down for centuries. A fantastic all-natural soap formulated for all skin types.
This gentle yet effective soap is designed to cleanse and nourish the skin, leaving it feeling refreshed and revitalized. Black soap is known for its deep cleansing properties, which help to remove impurities, unclog pores, and promote a brighter, healthier-looking complexion. Its high concentration of antioxidants and anti-inflammatory ingredients make it an excellent choice for those with sensitive or troubled skin.
🌱 Its traditional roots and all-natural ingredients make it an eco-friendly and sustainable choice for those looking to reduce their carbon footprint.
Benefits: Black soap alone has antibacterial properties, help treat acne  and reduces the appearance of dark spots.
Ingredients: Extra Virgin Coconut Oil, Raw Cocoa Pods, Unrefined Palm Kernel Oil, Plantain Skin Ashes, Unrefined Shea Butter, Purified Water, Vitamin E
Share
View full details
Skinimalism
/skin•i•mal•ism (noun)
is all about simplifying your skin care that helps you achieve healthy, glowing skin with only the necessary amount of products.
Clean

Cruelty Free

Vegan

Luxurious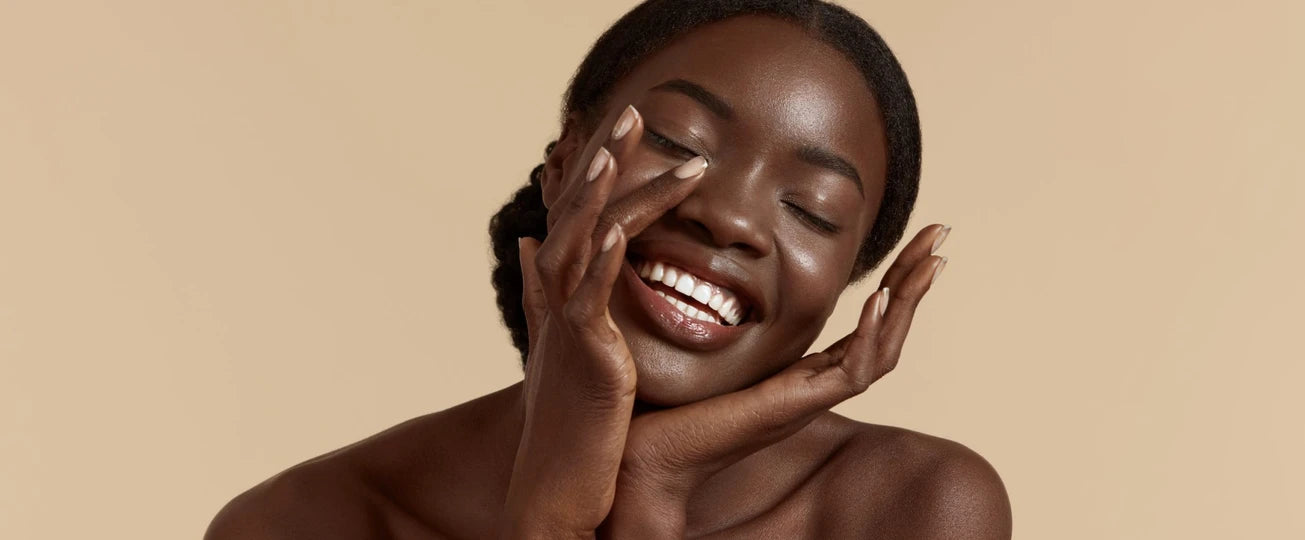 Formulated to Glow
3 words - Delicate, Fresh, Effective to achieve beautiful, radiant skin.